Elementary
Rearing children in today's society is certainly an awesome challenge. It has become increasingly difficult to transfer traditional values of God, country, and family to our children as society continues to send messages and images that contradict those hallowed principles.
By choosing Wixom Christian School for your family's educational needs, you have demonstrated a commitment to "training up your child in the way he (or she) should go." You have indicated a willingness to sacrifice for the good of your family. You are setting a priority that shows your desire to rear a young future leader who cares about home, church, and education.
We take seriously the trust that you have placed in us. We commit to you to do our best in educating your child in a superior way:not just academically, but spiritually, emotionally, morally, and intellectually. Please pray with us as we assume this significant responsibility.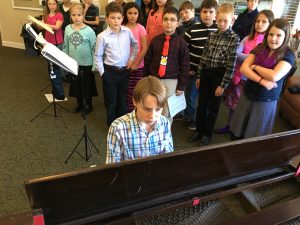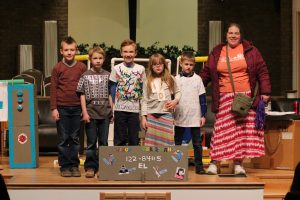 Elementary Courses:
Choir
Bible
Art
Recorders
Typing
Piano / Band
Reading
Spelling
Language
Math
Science
Social Studies
Physical Education